Robert Rychlicki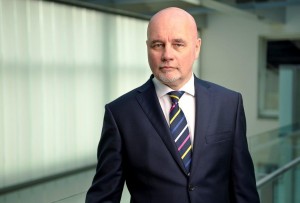 Solicitor and advocate.
Member of Kraków Bar Association 1991.
Specialist in civil, business and commercial companies law.
Long experience in legal advice and supervision of court cases.
Management of legal practices since 1997.
Founding partner of Forystek Góralczyk Rychlicki 1997 – 2004.
Partner Forystek Góralczyk Rychlicki Budzowska Fiutowski Jamorski, Solicitors & Legal Advisors Partnership 2001 -2004.
Góralczyk Rychlicki Boroń 2004 – 2015.
Partner, Rychlicki Boroń Motyl 2015 – present.
Fluent command of English and German, competent in Spanish.